Every business has employment practices exposures. Some exposures cover risks insurable with employment practices liability insurance. Other risks, such as making poor hiring decisions and losing top talent, are uninsurable. ThinkHR can help businesses reduce risks and put HR best practices in place.
Employment Practices Liability Exposures They're more common than you might think:
92,641 cases were filed with the EEOC in 2015

Average verdict exceeded $142,200, not including legal fees

15% of all verdicts exceeded $1 million

Average settlement was $75,000 with 2% exceeding $1 million
Sources: 2015 EEOC and EPL Jury Verdict reports
Employment Practices May Affect Other Risk Exposures, Including:
Cyber liability

Workers' compensation

Third-party liability Errors and omissions

Auto, building and other property damage
Want an interactive Risk Exposure Scorecard? It is a part of our proprietary ELEVATE program which looks at your business from all risk perspectives and seeks to protect your most valuable assets for maximum growth.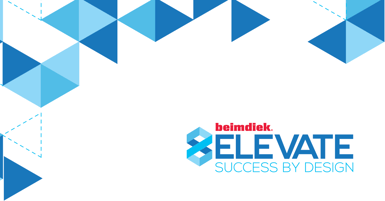 Insurable Risks Include:
Sexual harassment
Discrimination Disability accommodation
Retaliation Employee privacy breaches
Other forms of harassment, including bullying
Other workplace employment-related actions
Uninsurable Risks Include:
Poor hires
Loss of talent
Poor performance
Lack of training
Disengagement
Poor management
Beimdiek HR Solutions Includes:
Extensive compliance resources, tools, and checklists
Over 200 trainings with many EPL titles
A team of HR experts standing by to answer questions or provide advice
Ready to "move the needle" and take your business to the next level? Contact us or call one of our business experts at 417.358.4007. Whether it's shoring up your HR policies or mitigation your physical risk, the experts at Beimdiek are ready to help!