Smart manufacturing has taken great leaps in recent years. Analytics and connected technology have helped manufacturers to improve product quality and cut maintenance costs. In fact, Juniper Research believes that the number of industrial devices connected to the internet will triple by 2020. But having more devices connected to the internet also increases your risk of cyber crime.
Manufacturers need to link clearly about the significance of cyber risks. Any device that is accessed by a third party could result in the theft of sensitive data, operational downtime and more. While manufacturers put these devices in place, the IT support needs to be there to minimize risks with a system that detects potential attacks. Beyond prevention, every company should also have a plan in place for dealing with a cyber related crisis.
Some people think of Beimdiek as only an insurance agency. The truth is, we are an insurance BROKER, which allows us to get multiple bids for any business service you need. We are also benefits providers and, most importantly, professional consultants. When you think Beimdiek, think "trusted advisor" for business success.
We provide so many services for businesses including:
Ransom or Kidnapping Coverage
Directors & Officers Liability
Cyber Liability
Flood Insurance
Crime Coverage ...and more
We would like to provide you with an interactive Cyber Risk Exposure Scorecard so you can see how your business may be exposed to the threats associated with smart manufacturing. It is a part of our proprietary ELEVATE program which looks at your business from all risk perspectives and seeks to protect your most valuable assets for maximum growth.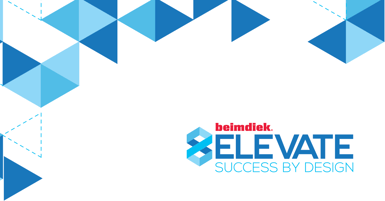 Ready to "move the needle" and take your business to the next level? Contact us or call one of our business experts at 417.358.4007.