The National Safety Council's 2017 workplace injury statistics reinforce what we already knew: Safety programs should be well-designed, to protect the health and well-being of employees and their organizations. Check out the statistics on common U.S. workplace injuries below:



Get Beimdiek's Quick Reference Guide to Workplace First Aid Basics


Beimdiek can help you develop safety programs that will comply with OSHA requirements and help your company reduce the number of workplace injuries.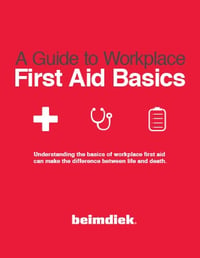 Download our Guide to Workplace First Aid Basics so your business can stay up-to-date on the fundamentals in case of an emergency. If you are looking for more information about OSHA Safety Consulting, just contact us. We're here to help!